AAUW (The American Association of University Women) advances equity for women and girls through advocacy, education, philanthropy, and research.
Things To Do this Month:
First, attend the Thursday, April 15, 7pm, branch meeting.   Certified Financial Planner Emily Tolson of RBC Wealth Management will discuss steps you can take to make your life more economically secure.  The discussion includes a workbook, Women And Wealth Workbook.  Join the Zoom meeting.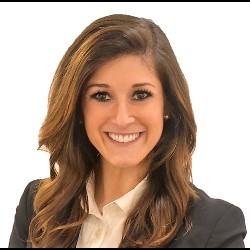 Ms. Tolson joined RBC Wealth Management in 2011 and has worked with a wide range of individuals, families, businesses and institutions with a focus on comprehensive wealth management and personalized financial planning. She holds the CERTIFIED FINANCIAL PLANNER™ certification and has passed the Series 7 and 66 securities exams.  She graduated from the University of Maryland with a Bachelor of Science degree in international business and was a member of the College Park Scholar's
Second, learn how to fight systemic injustice: Read AAUW's recent statement highlighting AAUW's stand against racism and the Washington Post article by 2016–17 AAUW American Fellow alumnae Keisha Blain about the problematic history of policing in this country. 
Second, upgrade your negotiating skills.  From the comfort of your home, take AAUW's FREE online Salary Negotiation Training.
Third, donate to the AAUW Maryland Women of Distinction Fund. You will be helping Maryland honor and Baltimore branch member Dr. A. Yvette Myrick, its Woman of Distinction as the Platinum sponsor of the AAUW Women of Distinction Ceremony at the 2021 National Conference for Collegiate Women Students.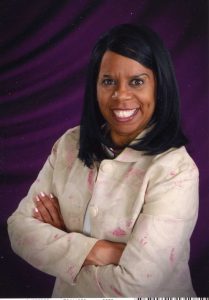 Since joining the Baltimore Branch in 2006, Yvette has held various leadership roles at the branch level, including multiple terms as V.P. of Membership and Board Member.  , Yvette developed, organized and managed the "Finding Dollars for College" event held at Western High school in Baltimore for several years. This event brought out high school students and their parents, financial aid officers, guidance counselors, and school administrators, for the purpose of assisting attending students find and qualify for post high school financial aid.
Yvette is also co-creator of a blog "Thriving in Higher Education Careers" which highlights the successes of professionals in education and industry. The blog has been developed into a book, Thriving in Higher Education Careers, which she co-wrote with Dr. Estelle Young. The book is a resource for people in higher education or for anyone desiring personal growth in their career endeavors. She is currently Dean of Adult Education at Colorado Mountain College in Glenwood Springs, Colorado, which has a student body of over 20,000 students.
Yvette'earned a B.S. Degree in Business Administratiodn from the University of Baltimore, a Master of Science in Adult Education from Coppin State University, and a Doctor of Education Degree in Higher Education Administration from the George Washington University.
To donate, follow the directions below!
Click on the Maryland Women of Distinction (NCCWSL) Fund. button
Indicate whether you want monthly or a onetime donation and the amount.  Then click Donate.
To donate by check: Make the check out to AAUW and indicate fund 4355 – Maryland Women of Distinction (NCCWSL) Fund on it. Mail to AAUW, 1310 L St. NW, Suite 1000, Washington, DC 20005.